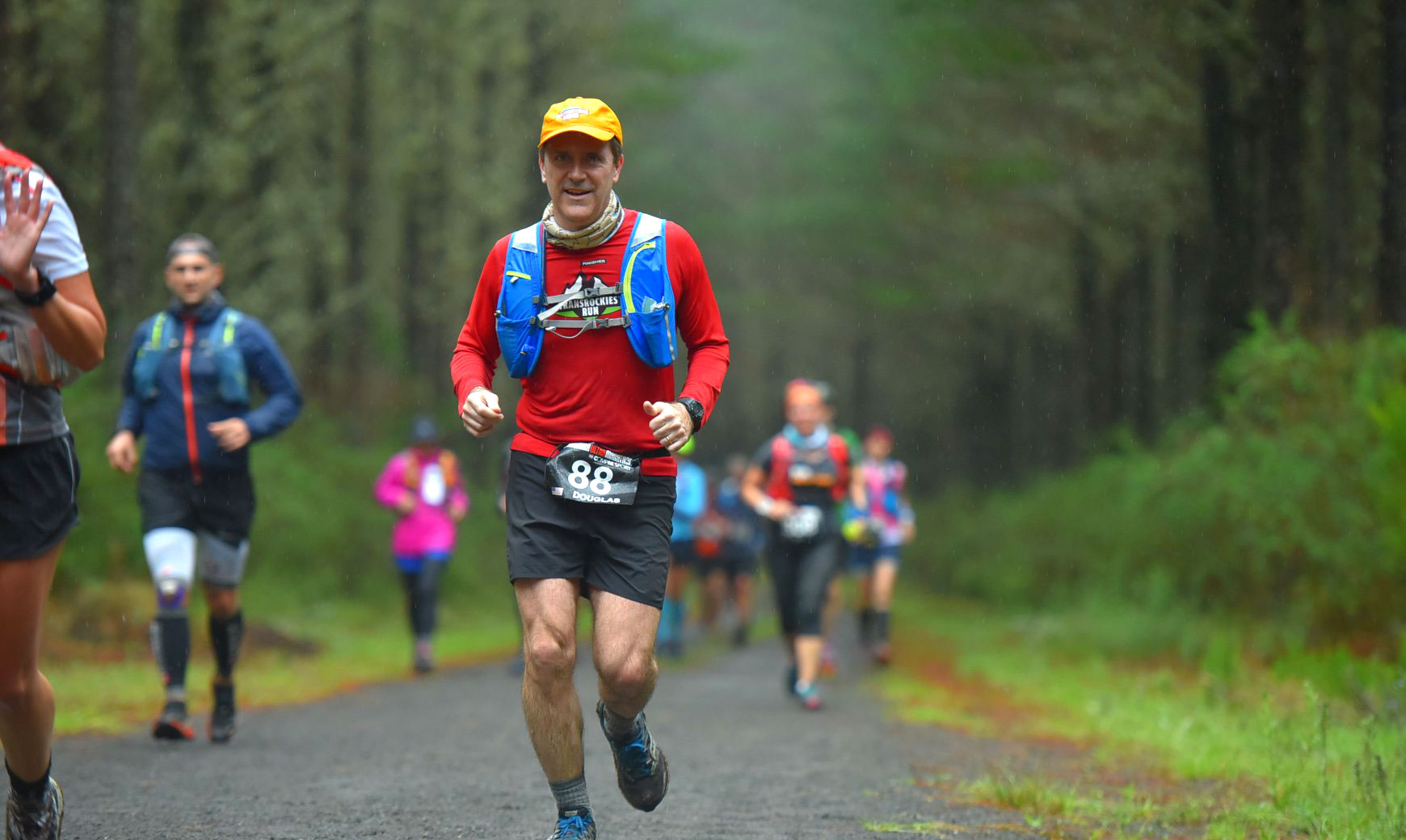 THE INDIANA TRAIL 100
An IGNITE Trail Series event which includes the Glacial Esker 6-12-24 hour race in the Spring and the Indiana Trail 100 in the Fall.
The 2022 Indiana Trail 100 (IT100) will take place at Chain O'Lakes State Park in Albion, Indiana on October 8-9, 2022.
All IT100 race distances are open for registration.  Please note that the next price increase will take place after September 29, 2022 & registration will close October 4, 2022.
Cap – It is at the race committee's discretion to determine the field size for the 100 mile, 75 mile, and 50 mile runs, respectively.  It is also at the race committee's discretion if the cap needs to be adjusted for any reason.  Please note that the 50 mile race is at capacity, the 100 mile race and the 75 mile race are close to capacity as of September 12, 2022.
Waiting list – If the race fields sell out, we will open a waiting list for entry on a first-come, first-serve basis. Please note that there will not be a waiting list for the 50 mile field.
No Deferrals/No Refunds/No Transfers – There are no individual deferrals, refunds, or transfers for any reason, including injury. However, we'll allow runners to switch from the 100 miler to the 75 miler or 50 miler after they have signed up until 9/8/2022.
Qualifiers – The Indiana Trail 100 is a UTMB and Western States qualifier.
Volunteers – The IT100 is known for its volunteers. For information on how you can join our team as a volunteer please contact Kate Wright at kaitlinannwright@gmail.com.
Site Protocol – Our website and Facebook Forum/Event Page is specific to the IT100. Topics discussed include ultra running in general but the focus is primarily on our event as an informational guide to our runners.
Since we are not a generic running site, we do not permit advertisements or solicitations of any kind. This includes, but is not limited to, any running events/sites or their sponsors. We will remove all material, links, etc., that do not meet the aforementioned criteria.
Additionally, we will be having a trail maintenance day on September 24, 2022 at 9:00am. Please check out our Facebook pages for an event page.